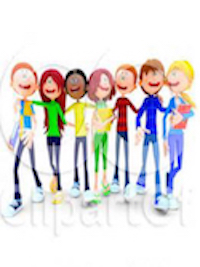 Our 60th Reunion "Comin' Home '63"
Was a tremendous success as 108 people came back home!
Go to '63 Reunion for details. There are many photos under the heading 60th Friday and 60th Sat Nite for you to see. Make sure you click on the 2 books at the bottom of Sat Nite for additional photos since we exceeded the limit but I am attempting to expand our capacity!! I will email you all when we get all the photos loaded!
If you took pictures, please send them to me at halmorgans@gmail.com to add them. It may take some time as there are many coming in daily! Thanks for your interest and stay well. Feel free to add your comments. Go Lebo!!!
♦ Note: Using a Computer to sign on:
Click above on "Comin' Home '63 Reunion" for events
♦ Note: Using an IPhone to sign on:
Click on Menu square upper far right for all website sections
Then click "Comin' Home'63 Reunion" on Navigation bar
The Reunion Committee Thanks You!

WELCOME CLASS OF '63 TO OUR OWN PRIVATE WEB SITE!!!!!
Our Site is Free to Join and Run by Classmates. You will need to become a member to activate your profile
Our site is best observed when using laptops, IPads or best, computers. Cell phones may be used but some formatting may not be complete.
NOT YET A MEMBER?
1.) Click the Classmate Profiles block above, then click on your name......CLASSMATE LOG IN BOX APPEARS
2.) Click the Join Here link at the bottom in the gray box
3.) Create a password and we will then activate your Private Profile
And, just like that... you're in ...start using and ENJOY!!!!!
Don't forget to save your data as you complete each page of the joining process.
IF YOU ARE A MEMBER!
Reunion Photo Gallaries:

Our 6oth Reunion Photos and others can be viewed.

WHAT'S NEW: This is the daily conversation page...just like being at the REC on Friday night - have fun!
VETERANS FORUM: If you were in the service or not, you wlll remember the contributions our classmates paid.
IN MEMORY: We send condolences to all our classmates and families that have passed away. We will remember them, share our thoughts and will miss them so much!
WHO LIVES WHERE: Go to bottom of home page and select a state to see who lives in that state. Click on a classmate to see the city and you can send them an email. Great way to connect when traveling for a Mini-Reunion!!
Then stay tuned . . .Additional interactive galleries coming soon!