Memory Lane
Looking for Old Photos
Have any group photos of 1963 classmates that you could share with us? Send us electronic .jpg files if you can, but paper copies are welcome as well. If you send us paper copies, we will be very careful with them and return them in the same condition that we receive them! We would also appreciate as many names as you can supply with the pictures.
Send all pictures to: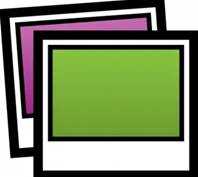 Hal Morgans
17 St Clair Dr Pittsburgh, PA 15228
Or Email to halmorgans@gmail.com

How to change the size of pictures on your Profile page
The visible size of a picture on your Profile page is determined by pixel width. Any picture 685 or more pixels wide will fill the entire width of the screen. To put white space on either side of a picture, just decrease the pixel width. After uploading the picture, hover over the picture, click on "Adjust Photo" and select "Resize". There are many other picture editting options available as well. Contact us if you can help.